Sponsoring Data Saturday Stockholm
Thank you for considering sponsoring Data Saturday Stockholm 2023. We're working hard to create an event that is a great experience for everyone, especially for our sponsors who allow us to cover the working costs of such an event. The 2019 SQL Saturday Stockholm had about 280 attendees, the 2020 event had about 350 registrations when we had to cancel it due to the pandemic, and the 2022 event had about 200 registered attendees.
While the venue capacity is 400 people, we're expecting anywhere between 200 and 300 attendees for this year's event.
What is a Data Saturday?
Based on the long-running format of SQL Saturday conferences, a Data Saturday is a free, one-day conference featuring a range of sessions on the Microsoft Data Platform technologies such as data management, cloud and hybrid architecture, analytics and business intelligence. Our speakers are a mix of local and international experts.
How much does it cost to be a sponsor?
We offer three sponsorship levels with different benefits. If you have any particular wishes, we're happy to discuss them with you.
| | | | |
| --- | --- | --- | --- |
| | Bronze | Silver | Gold |
| | SEK 5 000 | SEK 12 000 | SEK 16 000 |
| Collect raffle tickets | ✓ | ✓ | ✓ |
| Name and logo on site and promotional materials | ✓ | ✓ | ✓ |
| Exhibitor table | | ✓ | ✓ |
| Short presentation at raffle time | | | ✓ |
| Sponsored session * | | | ✓ |
All sponsor prices are quoted excluding Swedish VAT.
* one sponsored session available, on a first-come-first-served basis.
Reach your attendees with raffle prizes!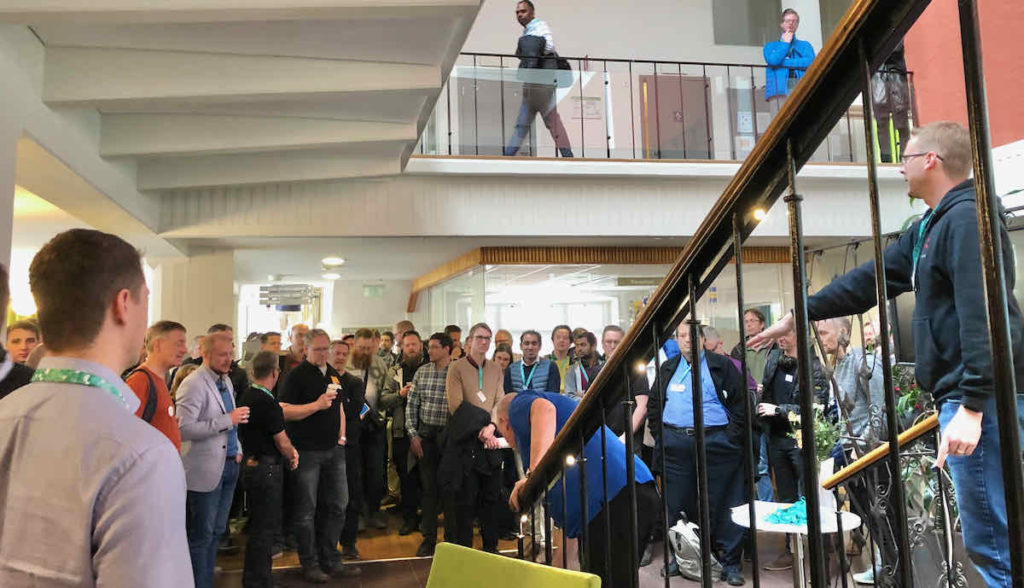 The biggest challenge with community events is capturing contact information for follow ups. We provide attendees with a QR code on their badge that you can scan when they visit your exhibitor table. At the conclusion of the event, we'll provide you with the names and email addresses of all the attendees you've scanned, giving you an accurate record of people to reach out to.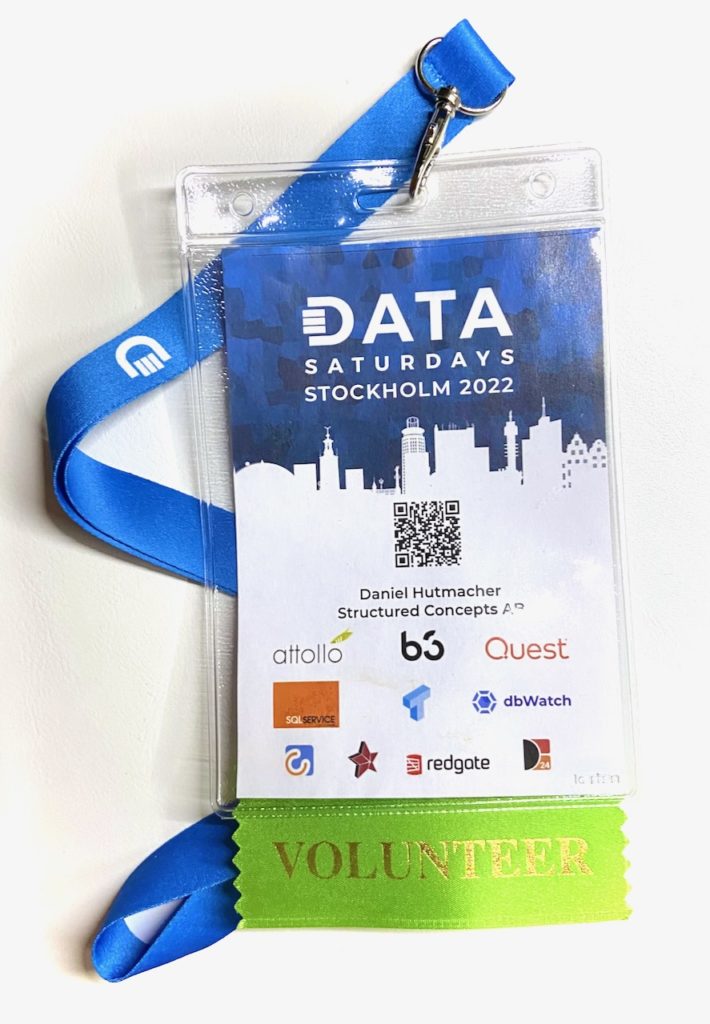 Because we want you to be successful all of our sponsorship levels include the requirement that you provide a prize of at least SEK 1000/EUR 100 in value. When you scan an attendee's QR code, they are automatically added to the raffle which is drawn at the end of the day.
We provide all the moving parts of the scanning and raffle – all you need to do is bring a smartphone to scan the badges.
If someone from your team is present we'll ask them to draw the winning ticket at the end of the day, otherwise we'll draw the winner. Attendees must be present to win. If there is a physical prize we'll give it to them, otherwise we'll forward you their contact information for you to follow up with (for license keys, etc).
Frequently asked questions
How to we collect attendee contact information?
We'll provide QR codes on all badges. Scan the code using your smartphone camera, then click on your company's name, and you're done. We'll send you a list of scanned attendees after the conclusion of the event.
We do not distribute general attendance lists, as we do not collect consent from attendees for this.
Are there power sockets?
Yes, there are standard 230V type F jacks that you can use.
Do we have Internet access?
There is reliable, high-speed wireless Internet on the premises. This is shared with other sponsors and speakers, but not other attendees. We do not provide wired Internet.
When will we have access to the venue? Can we ship items in advance?
We have access to the venue on the day of the event, not before. If you need to ship something, please reach out to us to arrange the details.
How many people can we bring?
As many as you need, but all exhibitors should be registered as attendees. All staff must comply with the code of conduct at all times.
How many sponsored sessions will there be?
Gold sponsors can submit a sponsored session using the call for speakers (ask for a VIP link if the regular CfS has already closed). We will allocate one session on a first-come-first-served basis.
Can we rent additional equipment, screens, etc?
We don't have the capacity to organize equipment rentals. Reach out to us for information on shipping/delivery